ROTARY HISTORY 1
From Rotary Engine Wiki
<google uid="C01"></google>
Introduction and Context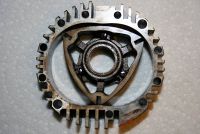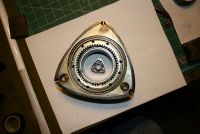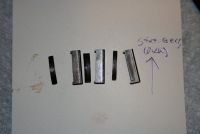 Written and Contributed by Edwin Krampitz,Jr. Drewryville, Virginia
The following is an excellent series of rotary history articles - including well researched web links - submitted by Edwin.
These articles originally appeared in Tracy Crook's print newsletter, which ended when he decided to set up the RotaryAviation.com website. I had planned a few more articles, but at the time did not have my own computer to continue the series. Tracy's book on converting Mazda rotaries to aviation use is the standard reference of its field and is well worth reading even if you aren't into flying, and he even sells high-performance replacement Mazda apex seals using his own proprietary alloy.
The intent of the Rotary History articles was mainly to explore byways that might be of interest to readers of the newsletter, but they reflected just a very small amount of the research I had done over the years on the Wankel for an intended new comprehensive reference book. That included, for example, a comprehensive listing of US patents relevant to the engine (over 1,300) and English-language technical papers and government reports.
Over the years I had been in contact with a number of rotary engine movers and shakers. I had believed a new reference book on the Wankel was badly needed since all the previous books had been published in the 1970s (before the RX-7, for example), but that project is dead because no publisher was interested and I doubt the viability of self-publishing.
Please feel free to e-mail me at ekrampitzjr@hotmail.com if you have any comments or complaints.
This column is Copyright 1997-2001 by Edwin Krampitz, Jr., unless indicated otherwise. Please ask for permission to reproduce.
*Reprinted on http://rotarywiki.com with consent of the author.

Contents
Part 1:The Smallest Wankel Of Them All
ROTARY HISTORY 1: THE SMALLEST WANKEL OF THEM ALL
Only one other manufacturer besides Mazda has stuck with volume production of basically the same Wankel engine for over 25 years: the Graupner/O.S. 49-PI, sold in the US as the .30 Wankel, meant for model radio-controlled aircraft. This is the smallest rotary combustion (RC) engine ever produced.
The German firm Johannes Graupner made model airplane kits and became interested in RC engines after a Wankel symposium in Munich in 1960. The Wankel's lack of vibration, small size and weight for the power, and central output shaft offered huge advantages for models: vibration, for example, damaged expensive radio equipment and servos. Engineering work mass subcontracted out, and by May 1967 Graupner was flying a prototype. The firm became the 17th NSU/Wankel licensee on 12 September 1967--the only one for such small engines. To produce them, it immediately teamed up with Ogawa Seiki (O.S.) in Japan, then already well known for model airplane engines.
O.S. required two years to begin making Graupner's engine because the specialized machinery to grind the rotor housing wasn't yet available. After working preproduction bugs out, the engine was introduced in 1970 and became available in the US the next year. At first it was rated at 0.63 hp at 16,000 rpm, but after revisions in the early '80s it was capable of 1.27 hp at 17,000 rpm. (Output will depend on the nitromethane fuel blend used.) Typical idle speed is around 3,000 rpm; maximum speed is around 20,000 rpm. Rotor radius (-prime) x eccentricity x width (R' x e x B) are 22.0 x 3.0 x 14.5 mm, giving a chamber volume of 4.97 cc (0.303 ci). With its huge muffler it weighs only 380 grams (13.4 oz). It has a glow plug ignition and carburetor typical of model engines.
Unfortunately, O.S.'s importer would not respond to my repeated requests for information for a book about RC engines I had once planned, so I bought one of these little engines in early 1997 and partially disassembled it. (For example, I had to measure the rotor dimensions myself, as no reference source provided them.) The .30 Wankel then had a list price of about $400 but typically could be bought for half that. Even now, Graupner's name appears with O.S.'s on the box, as do the words "System NSU Wankel", and that box is a cube only about 120 mm (4-3/4") each side.
This engine has an iron rotor and apex seals but does not use side seals, relying instead on a tight fit between the rotor and the nonferrous front and rear housings when running. The apex seal springs are simple pieces of spring steel. The rotor housing is steel, as is the eccentric shaft, which runs on ball/roller bearings. Eleven bolts, two with alignment dowels, assemble the housings. Outside on the rear mounting bracket is scratched "Z200", the serial number on my unit, with "Z" most likely indicating the year of manufacture.
Production is known to be only a few thousand per year, but even today this, the tiniest Wankel, sells well. It's a quality machine. This is the kind of specialty application the Wankel truly shines in--just as the Mazda does in Tracy's RV-4.
POSTSCRIPT FOR INTERNET: The .30 Wankel is still available but has shot up in price. By early 2001 the retail (list) was about $550, though you could typically buy it from sources such as Tower Hobbies for around $350. Recent users report that the engine runs best on a 10% nitromethane mixture. It is a little thirstier than two-strokes of comparable size: a 6-ounce tank will last 8-10 minutes. Note that although the glow plugs and carburetor are similar to those of other model engines, they are still unique to the 49-PI.
An even smaller Wankel may yet run as an experiment in microcombustion. The MicroElectroMechanical Systems (MEMS) Rotary Engine Lab at the University of California at Berkeley is fabricating a "mini" rotary roughly the size of a penny from hardened steel and aluminum. You read right--a penny. Its displacement will be 77.5 cubic millimeters (0.0775 cc). R x e x B will be 5.5 x 0.75 x 3.63 mm. The mini will eventually run on hydrogen, methane, or propane. The MEMS lab intends to make a "micro" rotary from silicon compounds with overall dimensions around 1 mm each. This engine will be driven by compressed air for airflow studies.
LINKS:
Specifications:
Displacement: .30 cu in (4.97cc)
Carburetor: #21G
Power Output: 1.27 bhp at 17,000 RPM
Weight: 335g (11.8oz)
Practical RPM: 2,500 - 18,000 RPM
Crankshaft thread: 1/4-28
Length (back of engine mount to front of drive washer): 60mm (2.36")
Height (not including carb or muffler): 61mm (2.4")
Width (not including carb or muffler): 69mm (2.7")
Propeller: 9x6-7, 10x4-6 or 11x4-5
<google uid="C01"></google>